Are you down with OPP?
Our goal is to empower as many women as possible by providing them with a special pair of panties and letting them know they have control.
  More than 1500 pairs of new and unworn panties have been donated to Operation Panty Power by various organizations and individuals. 
We are still collecting new unworn panties of all sizes, types and colors!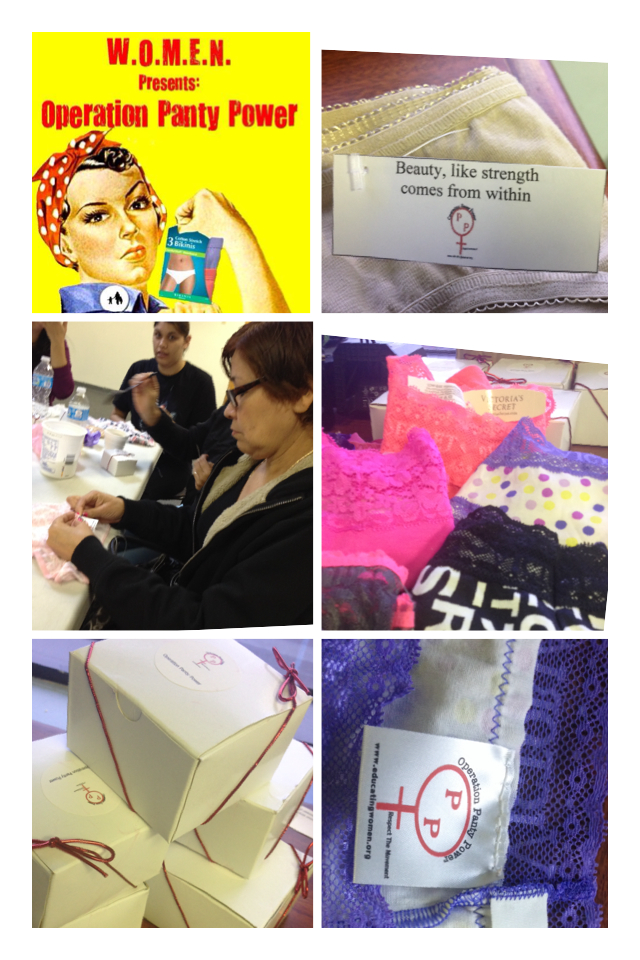 Ways You Can Help
                        1. Donate panties
                   2.  Organize a panty drive to collect panties
                   3.  Donate your time to sew customized O.P.P
                      labels into panties
                   4.  Make a monetary donation 
                   5.  Spread the word via Facebook, Twitter, etc. 

We Are Down With OPP!
QUESTIONS?? Feel free to CONTACT US.
Donations are also being accepted at W.O.M.E.N.'s office located at 417 Welshwood Dr., Suite 303 in Nashville, TN. Our office hours are Monday-Friday 8AM-5PM. However, with advance notice we can extend our hours or pick up donations.
Operation Panty Power is a Registered Trademark of Women On Maintaining Education and Nutrition