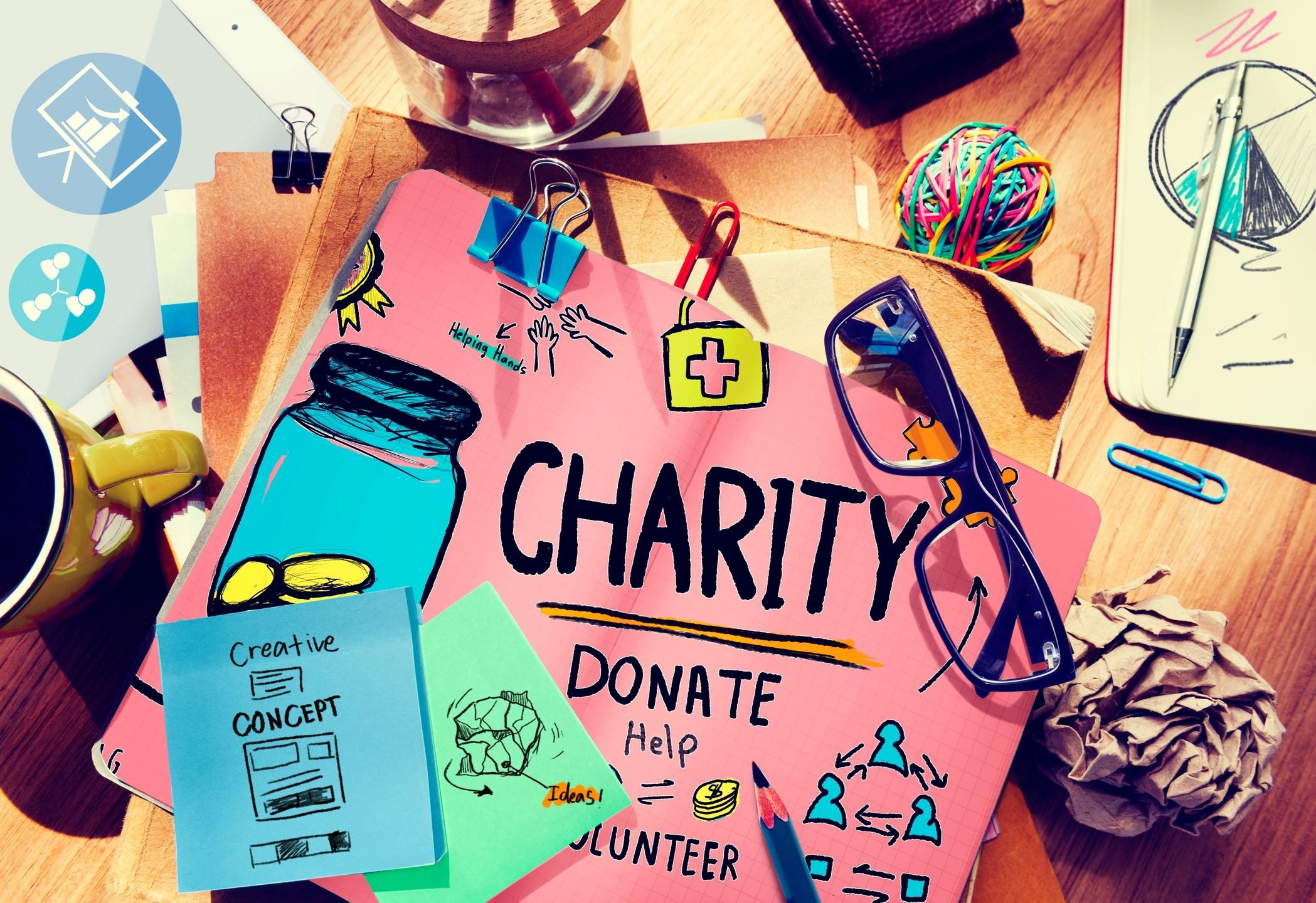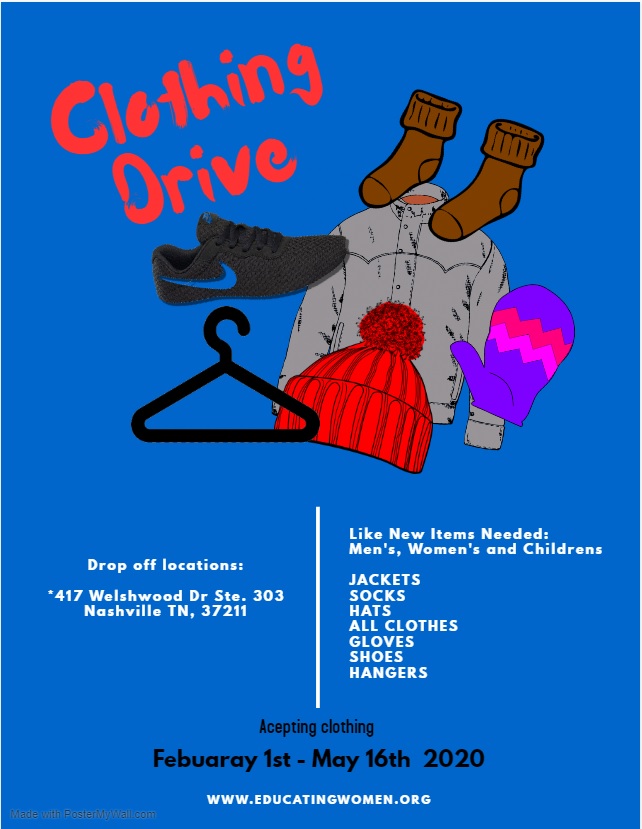 We are pleased to announce that Women On Maintaining Education and Nutrition will host a community event called "Reach 4 Peace Community Event" on Saturday May 30th from 10:00am-3:00pm.
This event will be held at 100 Whispering Oaks Apartment's club house on Harding Road. We will highlight HIV screening, as well as domestic violence and sexual assault awareness.
Our intent is to offer the local community a free thrift-store with clothing for the whole family, music, food, entertainment and fun. All community members in need will be welcome to join us. We are currently looking for partners and vendors to join us in supporting this free to the community event.
We need partners:
To collect gently used clothes (dresses, shirts, socks, gloves, hats etc.), place each item on hangers and drop them off at W.O.M.E.N.'s office Monday-Thursday between 9am-2pm. May 16th will be the last day we accept clothing.
To provide soda and water
To provide hangers
To provide health screenings (blood pressure screening) and information/resources
To promote the importance of domestic violence and sexual assault awareness as well as provide information/resources We need vendors:
To provide community resources
To provide health screenings or health service's (i.e. primary care, mental health, disability and dental)
To provide educating services
To provide sober living resources and assistance
To provide free haircuts and or cosmetology service's
We also plan to have crafts i.e. children's activities, face painting etc., and food vendors i.e. food trucks on site as well. If you know of any vendors interested in donating their talents to this worthy cause, please provide them with our phone number 615-256-3882 ex 13 or pass along their information to us and we will reach out to them. You can also contact our event specialist Kai.pruitte@educatingwomen.org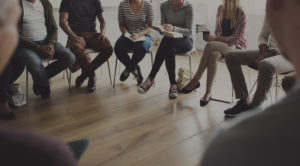 Our Support Group has things in place for us all to celebrate our first (invitation only) Sisterhood Christmas Support Group Wednesday, Dec 19th. Our Domestic and Sexual Violence department and volunteers have been working very, very hard getting donations for this event. The purpose of this event is to celebrate our clients ability to heal from past domestic violence and sexual assault while learning their worth and power. As always, we encourage empowerment and uplifting education pertaining to domestic violence and sexual assault. Not all victims live to tell their stories. For us it is important that all women dealing with abuse of any kind know that they have the power to control their life, so if you are a victim – don't wait, get help and get out now! We are very excited to share with the public the support we have here in Davidson County and the 13 surrounding counties. To keep such support groups going we need your help. It take a community to keep a community and it's member's safe. Click on the donate button and support our programs today.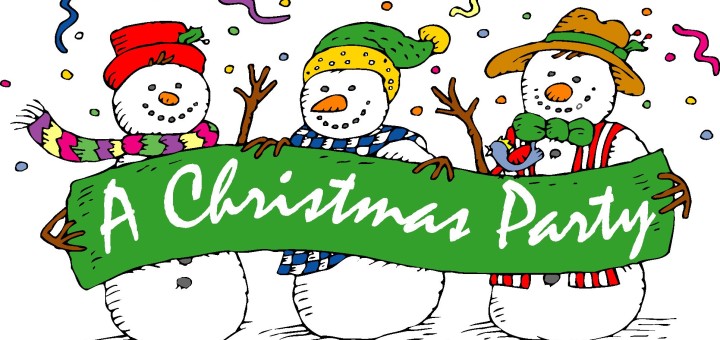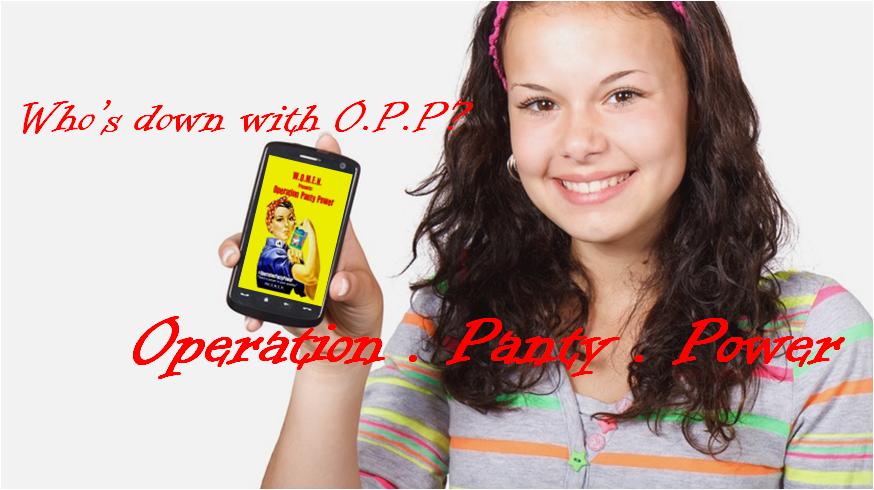 Operation Panty Power is in full Effect!
A Community Thrives (ACT) part of the USA TODAY NETWORK enables community members to act on ideas that improve the people, organizations, government, and businesses around them by equipping them with the resources they need to thrive.
Our founder and CEO Catherine Wyatt-Morley developed "Operation Panty Power" to empower women using an out of the box method while getting the true message across.   Operation Panty Power (O.P.P) is a campaign to empower women! Our purpose is to distribute new unworn panties to women 18 years of age and older. Each panty distributed is accompanied by an educational message that encourages protection and empowerment.
 We have entered a grant contest opportunity and we need your help with votes. The  grant money will be used to operate and spread the word about our causes. Our plans include:
Purchase and upgrade materials e.g. box's, ribbon, package paper, panty labels, box labels, messages, printing, sewing needles, thread.
Expand empowerment campaign and empowerment messages to homeless women, rape victims, human trafficked victims etc.
Develop relationships with shelters, women's center, OBGYN's, breast cancer centers, family health centers, community centers etc. to help with outreaching the campaign.
Establish relationship with large panty makers to work with us long term.
Purchase different sizes, colors, shapes, textures, and brands of panties 
Partner with well-known brands and influencers.
Establish relationship to marketing/PR for OPP
Seek spokesperson for campaign
Distribution of finished product
Recruit additional partners
Incentives for assemblers
Material storage
Shipping
The National Voting Period will begin on April 12, 2017 and end on May 12, 2017.
Share our submission with friends, family, social media and your community and encourage them to vote for us! We need lots of votes because the top 10 voted submissions in each category will be reviewed by a panel of judges.
Maximum one (1) vote per person, per day. All applicants will receive an email informing them if their application will move onto judging or not.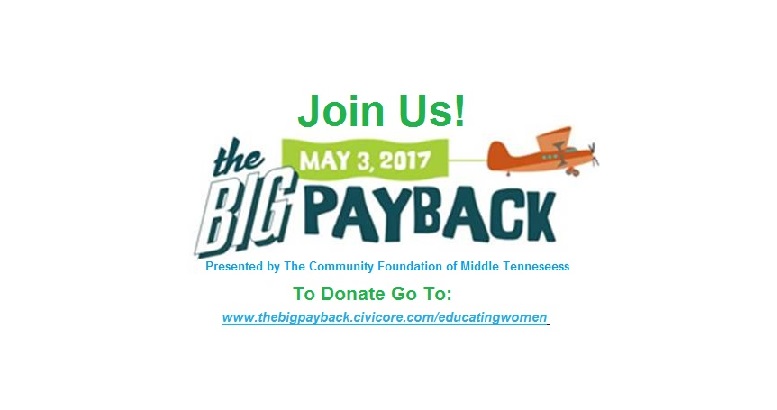 Now's the time – The Big Payback is here!
We've been counting down the days to The Big Payback. The excitement surrounding 24 hours of Middle Tennesseans coming together to support the nonprofit community is contagious. And thanks to supporters like you, we are able to continue our vital work in bridging the gaps to reduce health disparities while making a positive impact in Middle Tennessee.   In the past three years, more than $6.75 million has been raised for our community. Let's rally together to make The Big Payback 2017 even BIGGER.
Our Cause
Domestic violence can happen to anyone of any race, age, sexual orientation, religion or gender. It can happen to couples who are married, living together or who are dating. Domestic violence affects people of all socioeconomic backgrounds and education levels.
* One in four women (25%) has experienced domestic violence in her lifetime.

* Nearly three out of four (74%) of Americans personally know someone who is or has been a victim of domestic violence.

* On average, more than three women and one man are murdered by their intimate partners in this country every day.
    Abuse is physical, sexual, emotional, economic or psychological actions or threats of actions that influence another person. This includes any behaviors that frighten, intimidate, terrorize, manipulate, hurt, humiliate, blame, injure or wound someone. Take a stand with us and help us stop domestic violence in Nashville Davidson county and surrounding areas. Our mission is to bridge the gaps to reduce health disparities. The women and children of our community are counting on your time and donations. Thank you so much in advance for your support.
Get involved
Contribute to Women On Maintaining Education and Nutrition by visiting www.TheBigPayback.org, search for W.O.M.E.N., and complete the easy and secure donation form or by clicking www.thebigpayback.civicore.com/educatingwomen this link will take you directly to our #BigPayback page for you to donate.Your gifts on Wednesday, May 3 are eligible to be amplified by bonuses, incentives, and prizes made possible by The Big Payback's generous sponsors. Also, check out our social media pages there you can like and share us with your friends. Spread the word the Big Payback event is not just important to us, It's important for our community … and you!
Our staff and board of directors would like to extend a heart warming thank you to all of our dedicated supporters, volunteers and donors.
Thank you !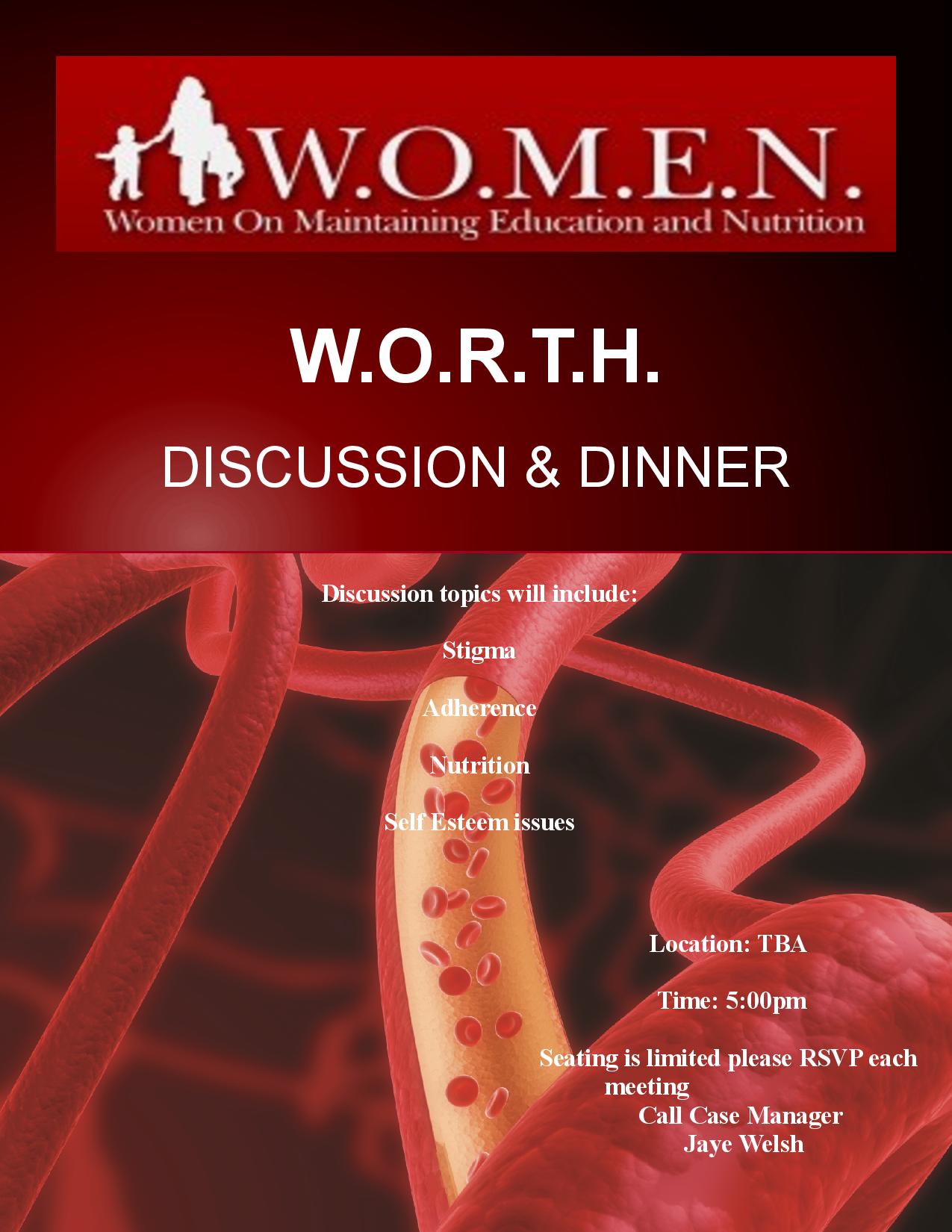 You are invited to our special WOMEN's support group sessions. 
Please join us!
You don't have to suffer alone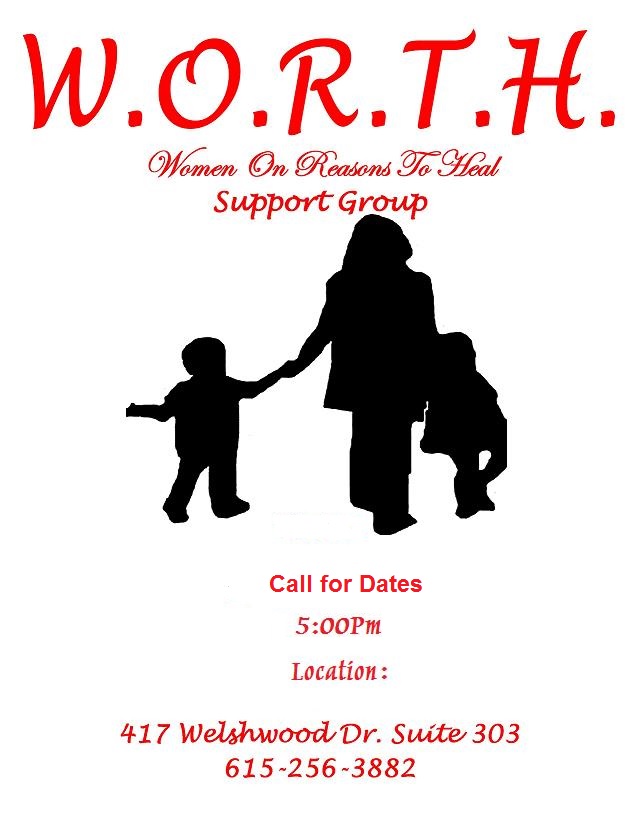 Sessions are open to all domestic violence victims in and around the Davidson county area.
if you would like one on one sessions instead of group sessions please call the schedule.
for more details and  information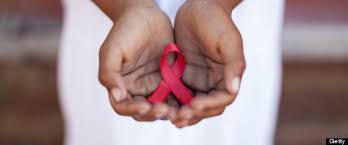 Join us for our monthly Dinner and Discussion!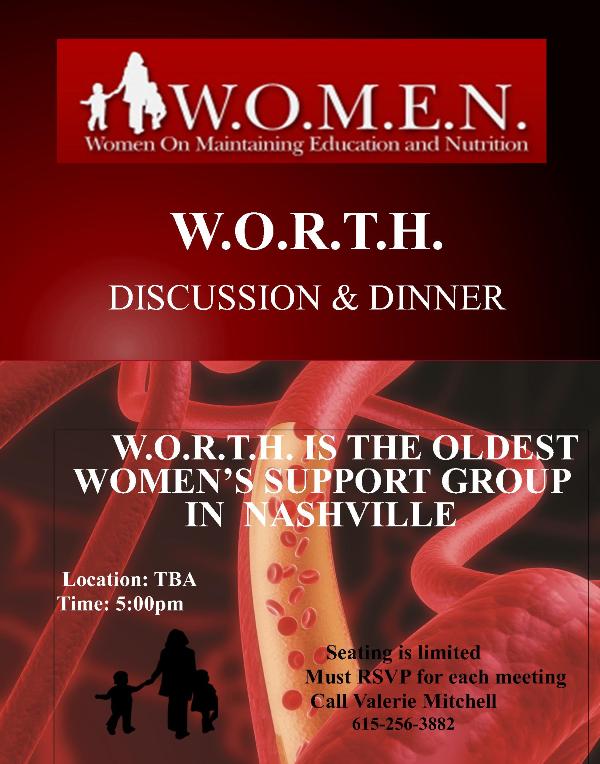 Sessions are open to newly diagnosed individuals as well as those returning to care. 
Please call us at 615-256-3882 or email: women@educatingwomen.org for more details and location information.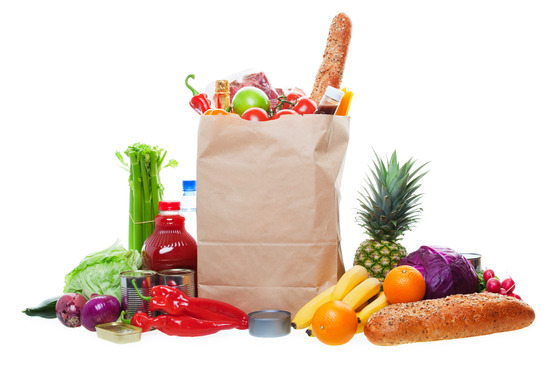 Guess what!  In order to celebrate our 21st anniversary we are doing a food drive called "Host The Barrel"!  If you are willing to participate by allowing us to place our barrel at your organization or office, please contact us!