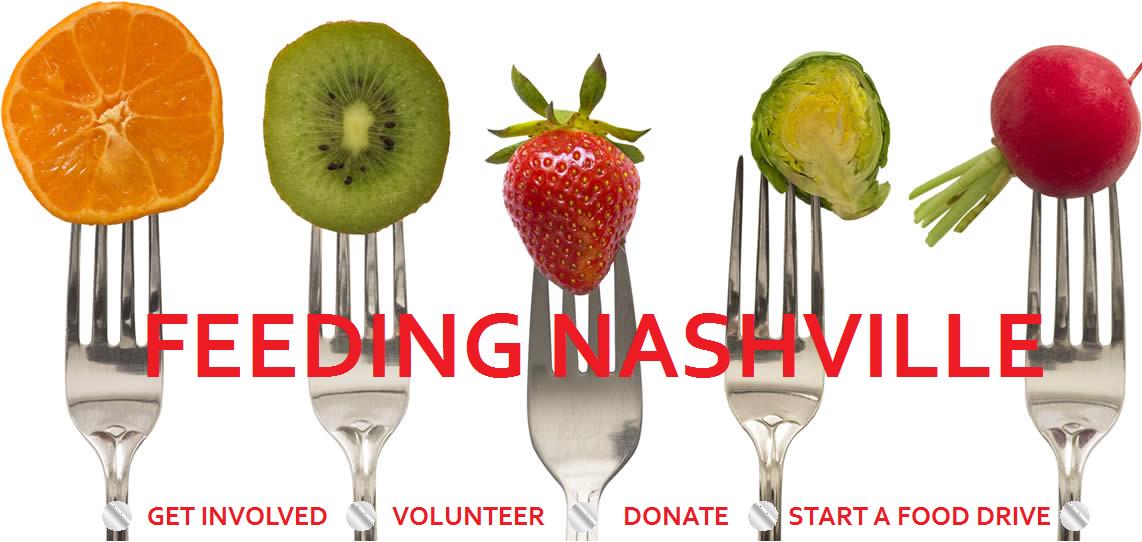 In Tennessee, 967,430 people are struggling with hunger – and of them 295,570 are children.
According to secondharvestmidtn.org the latest study, released May 2018, 13 percent of Middle Tennessee residents are food insecure, meaning they have limited or uncertain access to enough food to maintain a healthy lifestyle. This is just above the 12.9 percent national average. While the overall rate has decreased since 2011, the prevalence of food insecurity across the country, including in Tennessee, remains historically high since 2008 and has not yet returned to pre-great Recession levels.
Also, 1 in 5 children 46-county food bank service area's are food insecure. Although food insecurity is harmful to anyone, it can be particularly devastating to children due to their increased vulnerability and the potential for long-term consequences.

Although facilities such as our Full Plate program, Second Harvest, Feeding America other food services etc. are doing the best we can to pull together and help end hunger.  Still there are so many that are going without food each day. It has been reported by Feeding America that 40.8% of households receiving SNAP benefits have children $1,586,711,088 distributed through SNAP generated $2,697,408,850 in economic activity. Economists estimate that every dollar a household redeems through SNAP generates about $1.70 in economic activity
What is food insecurity?
Food security is a federal measure of a household's ability to provide enough food for
every person in the household to have an active, healthy life. Food insecurity is one way
we can measure the risk of hunger.
What causes food insecurity?
One "bad month" can be enough to plunge a household into food insecurity.
Lay-offs at work, unexpected car maintenance or an accident on the job can suddenly
force a family to choose between buying food and paying bills.
Working families across America face countless situations that can result
in food insecurity and hunger.
That's why many working families, including thousands of households who don't
qualify for federal nutrition assistance, depend on the Feeding America network
of food banks to help make ends meet duringdifficult times.
The Feeding America network serves nearly every community in the United States, helping
more than 46 million people — including 12 million children and 7 million seniors.
What are the effects of food insecurity?
Food insecurity can have a wide impact, depending on each individual's circumstances.
Some of the most common, yet complex, effects of food insecurity include:
serious health complications, especially when people facing hunger are forced to choose
           between spending money on food and medicine or medical care;
damage to a child's ability to learn and grow; and

difficult decisions for seniors — often living on fixed incomes — such as choosing between
           paying for food and critical healthcare.
How can we end food insecurity?
Part of what makes food insecurity so difficult to solve is that the underlying causes — poverty,
unemployment/under-employment and inconsistent access to enough healthy food — are often
deeply interconnected. Moving in and out of food insecurity simply adds more stress to a
household that may already be wrestling with instability and unpredictability.
Feeding America is leading the fight to end hunger in America. In addition to feeding people
who face hunger, we work to raise awareness about the issue, advocate for policies to protect
people in need and conduct in-depth research to find solutions to hunger.

                         Want to help end food insecurity ?
Sited from
www.feedingamerica.org/hunger-in-america/tennessee/index.html
www.secondharvestmidtn.org
www. jillcastle.com