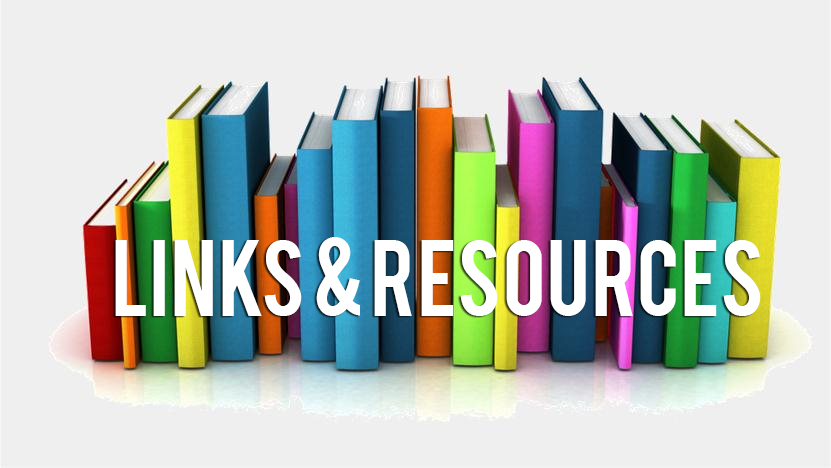 Helpful Definitions
run away
leave or escape from a place, person, or situation of danger.
R·ape: Rape
type of sexual assault usually involving sexual intercourse or other forms of sexual penetration carried out against a person without that person's consent. The act may be carried out by physical force, coercion, abuse of authority, or against a person who is incapable of giving valid consent, such as one who is unconscious, incapacitated, has an intellectual disability or is below the legal age of consent.
in·cest/ˈin'sest: incest
sexual relations between people classed as being too closely related to marry each other.

the crime of having sexual intercourse with a parent, child, sibling, or grandchild.
sex·u·al a·buse: sexual abuse
Sexual abuse, also referred to as molestation, is usually undesired sexual behavior by one person upon another. It is often perpetrated using force or by taking advantage of another. When force is immediate, of short duration, or infrequent, it is called sexual assault.
sex·u·al ha·rass·ment : sexual harassment
behavior characterized by the making of unwelcome and inappropriate sexual remarks or physical advances in a workplace or other professional or social situation.
do·mes·tic vi·o·lencenounnoun: domestic violence
violent or aggressive behavior within the home, typically involving the violent abuse of a spouse or partner.
---
Helpful Resources
Sexual Abuse: Rape, Abuse and Incest National Network (RAINN), 24 hour Hotline: 1-800-656-4673
Suicide: National Suicide Prevention Lifeline, 24 hour Hotline: 1-800-273-TALK (8255)
Dating Violence: National Dating Abuse Helpline, 24 hour Hotline: 1-866-331-9474
Runaway and Homeless Youth: National Runaway Safeline, 24 hour Hotline: 1-800-RUNAWAY (786-2929)
Missing Children and Child Pornography: National Center for Missing and Exploited Children, 24 hour Hotline: 1-800-THE-LOST (843-5678)
The National Domestic Violence Hotline
1-800-799-7233 (SAFE)
www.ndvh.org
National Dating Abuse Helpline
1-866-331-9474
www.loveisrespect.org
Americans Overseas Domestic Violence Crisis Center
International Toll-Free (24/7)
1-866-USWOMEN (879-6636)
www.866uswomen.org
National Child Abuse Hotline/Childhelp
1-800-4-A-CHILD (1-800-422-4453)
www.childhelp.org
National Sexual Assault Hotline
1-800-656-4673 (HOPE)
www.rainn.org
National Suicide Prevention Lifeline
1-800-273-8255 (TALK)
www.suicidepreventionlifeline.org
National Center for Victims of Crime
1-202-467-8700
www.victimsofcrime.org
National Human Trafficking Resource Center/Polaris Project
Call: 1-888-373-7888 | Text: HELP to BeFree (233733)
www.polarisproject.org
National Network for Immigrant and Refugee Rights
1-510-465-1984
www.nnirr.org
National Coalition for the Homeless
1-202-737-6444
www.nationalhomeless.org
National Resource Center on Domestic Violence
1-800-537-2238
www.nrcdv.org and www.vawnet.org
Futures Without Violence: The National Health Resource Center on Domestic Violence
1-888-792-2873
www.futureswithoutviolence.org
National Center on Domestic Violence, Trauma & Mental Health
1-312-726-7020 ext. 2011
www.nationalcenterdvtraumamh.org
---
CHILDREN
Childhelp USA/National Child Abuse Hotline
1-800-422-4453
www.childhelpusa.org
Children's Defense Fund
202-628-8787
www.childrensdefense.org
Child Welfare League of America
202-638-2952
www.cwla.org
National Council on Juvenile and Family Court Judges
Child Protection and Custody/Resource Center on Domestic Violence
1-800-527-3233
www.ncjfcj.org
Center for Judicial Excellence
info@centerforjudicialexcellence.org
www.centerforjudicialexcellence.org
---
TEENS
Love is respect
Hotline: 1-866-331-9474
www.loveisrespect.org
Break the Cycle
202-824-0707
www.breakthecycle.org
---
DIFFERENTLY ABLED
Domestic Violence Initiative
(303) 839-5510/ (877) 839-5510
www.dviforwomen.org
Deaf Abused Women's Network (DAWN)
Email: Hotline@deafdawn.org
VP: 202-559-5366
www.deafdawn.org
---
WOMEN OF COLOR
Women of Color Network
1-800-537-2238
www.wocninc.org
INCITE! Women of Color Against Violence
incite.natl@gmail.com
www.incite-national.org
---
LATINA/LATINO
Alianza
1-505-753-3334
www.dvalianza.org
Casa de Esperanza
Linea de crisis 24-horas/24-hour crisis line
1-651-772-1611
www.casadeesperanza.org
National Latin@ Network for Healthy Families and Communities
1-651-646-5553
www.nationallatinonetwork.org
---
IMMIGRANT
The National Immigrant Women's Advocacy Project
(202) 274-4457
http://www.niwap.org/
---
INDIGENOUS WOMEN
National Indigenous Women's Resource Center
855-649-7299
www.niwrc.org
Indigenous Women's Network
1-512-258-3880
www.indigenouswomen.org
---
ASIAN/PACIFIC ISLANDER
Asian and Pacific Islander Institute on Domestic Violence
1-415-954-9988
www.apiidv.org
Committee Against Anti-Asian Violence (CAAAV)
1-212- 473-6485
www.caaav.org
Manavi
1-732-435-1414
www.manavi.org
---
AFRICAN-AMERICAN
Institute on Domestic Violence in the African American Community
1-877-643-8222
www.dvinstitute.org
The Black Church and Domestic Violence Institute
1-770-909-0715
www.bcdvi.org
---
LESBIAN, BI-SEXUAL, GAY, TRANSGENDER, GENDER NON-CONFORMING
The Audre Lorde Project
1-178-596-0342
www.alp.org
LAMBDA GLBT Community Services
1-206-350-4283
http://www.qrd.org/qrd/www/orgs/avproject/main.htm
National Coalition of Anti-Violence Programs
1-212-714-1184
www.ncavp.org
National Gay and Lesbian Task Force
1-202-393-5177
www.ngltf.org
Northwest Network of Bisexual, Trans, Lesbian & Gay Survivors of Abuse
1-206-568-7777
www.nwnetwork.org
Trans Lifeline
877-565-8860
www.translifeline.org
---
ABUSE IN LATER LIFE
National Clearinghouse on Abuse in Later Life
1-608-255-0539
www.ncall.us
National Center for Elder Abuse
1-855-500-3537
www.aginginplace.org
---
MEN
National Organization for Men Against Sexism (NOMAS)
1-720-466-3882
www.nomas.org
A Call to Men
1-917-922-6738
www.acalltomen.org
Men Can Stop Rape
1-202-265-6530
www.mencanstoprape.org
Men Stopping Violence
1-866-717-9317
www.menstoppingviolence.org
---
LEGAL
American Bar Association Commission on Domestic Violence
1-202-662-1000
www.abanet.org/domviol
Battered Women's Justice Project
1-800-903-0111
www.bwjp.org
Legal Momentum
1-212-925-6635
www.legalmomentum.org
Womenslaw.org
www.womenslaw.org
National Clearinghouse for the Defense of Battered Women
1-800-903-0111 x 3
www.ncdbw.org
Legal Network for Gender Equity
nwlc.org/join-the-legal-network/
---
For Local resources for Tennessee check out the link below