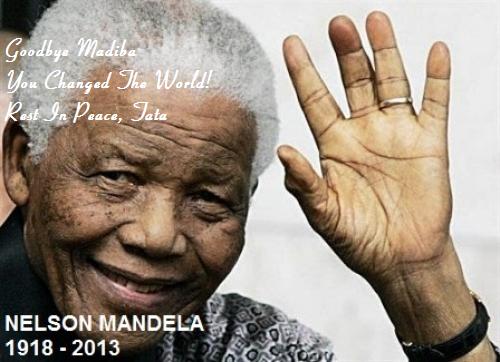 A Tribute to Nelson Mandela:
Last Thursday, Former South African president, Nelson Mandela took a bow and exited the earth stage leaving a grief stricken world united in anguish and sorrow. W.O.M.E.N joins our global family in mourning the passing of this truly unique and one-of-a-kind legend of our times. Nelson Mandela fought many wars including racial oppression. Perhaps though, the fight that he took on with an unprecedented and unabashed tenacity even as he grew frailer with advancing age; the fight that touched more lives all around the world than any other, was his war on AIDS and eliminating stigma.
In 2005, Nelson Mandela's only surviving son, Makgatho Mandela, died of AIDS at the age of 54. Almost immediately, Mandela publicly announced this in a statement that not only sent shockwaves indeed, but also begun shattering the darkly tinted heavy glass of stigma, shame and silence that had encased the AIDS phenomenon in South Africa. He had learnt of his son's HIV status barely six months ago.
"Today, a member of my family died because of AIDS", he said and added,   "I have been saying for more than three years that we should speak openly about HIV/AIDS and not hide it away. It is the only way in which it will become an ordinary disease – just like TB and just like cancer". Mandela believed that "If we speak about it, people will stop thinking that it is something people will go to hell for and never see heaven".
Yet Mandela's fight against the social stigma surrounding HIV/AIDS did not begin on the day his son died.  In 2002, he paid a very public visit to Zackie Achmat, an AIDS activist who had refused to take antiretroviral drugs until the government made them publicly available. Before that, a full five years before his son would die from AIDS related causes, Mandela attended a conference and the closing speech he delivered will forever remain monumental.
By 2000, South Africa had the world's highest number of infected persons at a whopping 24%, nearly 4 million people, between the ages of 15-49. In July that year, at the 13th International AIDS Conference in Durban, the powerful words of Edwin Cameron, a judge with AIDS and Nkosi Johnson, an 11 year old boy who died two years later, painfully ravaged by the disease, broke the silence on HIV/AIDS  and openly forced it into the national conversation. But it was Mandela's closing speech at that conference that changed the AIDS agenda forever.
Nelson Mandela's advocacy for AIDS became the most important work of his foundation, a charity he named 46664 after his Robben Island prison number. The charity has raised funds and awareness through huge international concerts at which some of the world's biggest stars such as Beyoncé have performed. As he became more fragile, he turned down all public appearances and speaking engagements except those that had to do with AIDS.
Mandela knew he had great stature in the world. He was aware that he evoked a sense of hero worship from the high and mighty to the meek and lowly throughout the world. He chose to use his far reaching influence to change the course of treatment, both socially and medically, for AIDS victims in his country and subsequently, the world over. In South Africa, and slowly around the world, social stigma on AIDS begun to suffer severe erosion, because Nelson Mandela stood up and spoke out.
Yes, Nelson Mandela was a great man, a saint that lived among us for too short a while and they just don't make them like that anymore.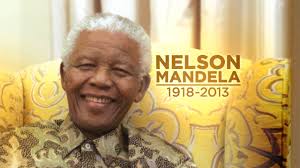 Adios, Madiba and fare thee well!