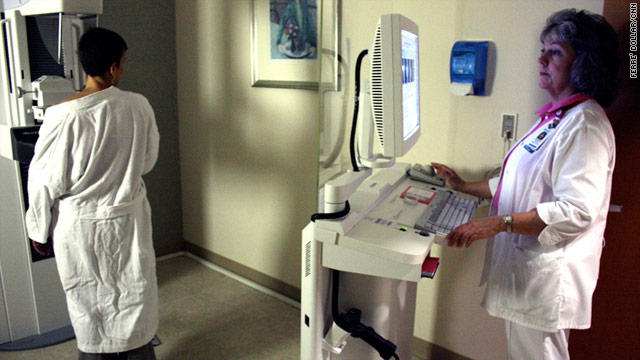 A mammogram is an important step in taking care of yourself and your breasts. The American Cancer Society recommends women age 40 and over get a mammogram every year, along with a breast exam by a doctor or nurse. Below are 7 things we think you should know before going for a mammogram to make the visit as comfortable as possible.
1. What is a mammogram?
A mammogram is an x-ray of the breast that's used to find breast changes. The x-rays used for mammograms produce lower energy x-rays and expose the breast to much less radiation compared with those in the past. 
2. Where do you get a mammogram?
Find a center in your area that specializes in mammograms. The US Food and Drug administration certifies mammogram facilities that meet high professional standards of quality and safety. Having all your mammograms at the same facility will make it easier for doctors to compare images from one year to the next. 
3. When is the best time to schedule a mammogram?
The best time to schedule your mammogram is about one week after your menstrual period. Your breasts won't be as tender or swollen, which means less discomfort for you.
4. What do I wear to a mammogram?
It is best to wear a two-piece outfit because you will need to remove your top and bra. Do not apply deodorant, antiperspirant, powder, lotion, or ointment on or around your chest on the day of your mammogram. These products can appear as white spots on the x-ray.
5. What to expect
The entire procedure takes about 20 minutes. The breast is compressed between two plastic plates for a few seconds while an x-ray is taken. It is repositioned (and compressed again) to take another view. There is no denying this process is uncomfortable, but it is necessary to get the clearest view.
6. Getting the results
You should get your results within 30 days of your mammogram. If you don't, you should call your doctor to ask about your results. If the doctor finds something suspicious, you will likely be contacted within a week to take new pictures or get other tests. This does not mean you have Breast Cancer, it may be dense breast tissue or a cyst, or maybe that the image just isnt clear enough.